Iron Harvest, the real-time strategy game set in the alternate reality 1920+ universe, has managed to unlock all of its stretch goals during the crowdfunding campaign between Kickstarter (now closed) and PayPal proceeds, for a total of over $1.5 million. That means players will be able to enjoy a New Game Plus mode, Cinematic Cutscenes, Challenge Maps, a Skirmish Mode, Multiplayer with Leagues & Seasons as well as Co-Op Challenges and Co-Op Campaign, and even a free DLC campaign (presumably coming after launch).
Do note that you can still pre-order Iron Harvest directly via the official website.
German studio KING Art games is known for The Book of Unwritten Tales, but also for Battle Worlds: Kronos and The Dwarves. The plan is to release an Alpha 1 build to the backers this Summer, with a second Alpha coming in Q4 2018, Beta in Q2 2019 and finally a release on PC, PlayStation 4 and Xbox One by Q4 2019 barring any delays.
Below you can find the feature set for Iron Harvest.
Three playable factions with over 40 units types and 9 heroes
Three single-player campaigns with an overarching story (21 missions)
Singleplayer & Coop skirmish matches
Single player & Coop challenge maps
Competitive multiplayer (ranked matches, seasons)
Free DLCs & Updates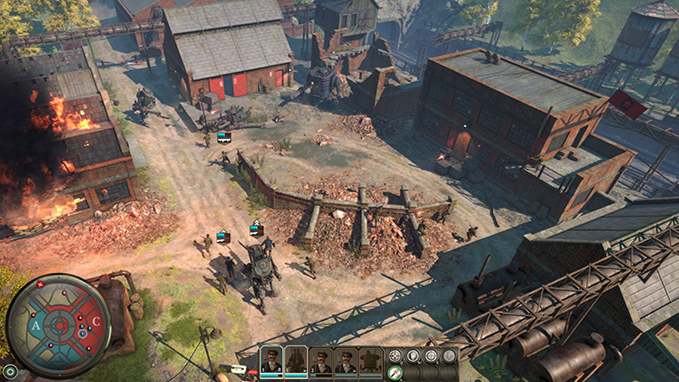 Iron Harvest gives you time to come up with a plan and allows for a wide range of tactics, including stealth.
Almost everything in the game is destructible – if the weapon is powerful enough. So no cover lasts forever and the line of sight changes constantly.

A mature story told from the perspective of the three different factions. Each faction has three playable hero characters that offer additional options in combat and reconnaissance.
Lead dozens of different unit types into battle. Soldiers can equip weapons on the battlefield to gain special abilities and more firepower.

Build your base and add fortification to protect your unit production and research.