Remember Hell Let Loose, the realistic World War II-themed first-person shooter funded via Kickstarter in 2017? Indie development studio Black Matter announced today a partnership with UK publisher Team17 to bring the game to Steam Early Access next year.
Maximilian Rea, co-founder at Black Matter, said;
Team17 have a long history of delivering robust and highly accomplished titles. Their philosophy of delivering a great final product whilst importantly allowing us to protect the unique identity of an FPS title like Hell Let Loose was a key factor in our partnership. A title this epic in scope posed a huge challenge for a small studio like us. Working with Team17 will allow us to focus on the development of the game while ensuring we deliver players the polished experience they expect.
Debbie Bestwick, CEO at Team17, added:
We've always said our aim is to work with the most talented game makers on great games regardless of genre. Hell Let Loose offers fans of simulation shooters something truly special and we can't wait to get the game into players' hands. Black Matter have created an incredible game and we were blown away when we were first introduced to it. We know fans of the genre will be, too. We are delighted to not only support them in delivering the quality gaming experience they wish for their fans but to help them on their journey as a team, as well.
Hell Let Loose now also has a Steam page, in case you want to keep track of it. Check out the announcement trailer, a new batch of screenshots and the detailed fact sheet below.
An Epic Theatre of War
Take to the battlefield in 50 vs 50 multiplayer across huge maps. Choose one of 14 playable roles within infantry, recon and armour unit types, each equipped with different weapons, vehicles and equipment. Play as an Officer, Scout, Machine Gunner, Medic, Engineer, Tank Commander and more to experience every aspect of World War II combat.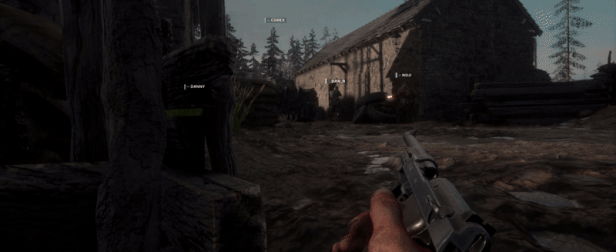 Unprecedented Realism
Placing you on real-scale iconic battlefields of World War II is at the heart of the Hell Let Loose experience. Historical vehicles, weapons, uniforms are intricately detailed, and the combat is as brutal and bloody as it was on the day. Combat takes place on huge, to-scale maps from real battle locations, recreated using archival aerial photography and satellite imagery in stunning detail using Unreal Engine 4.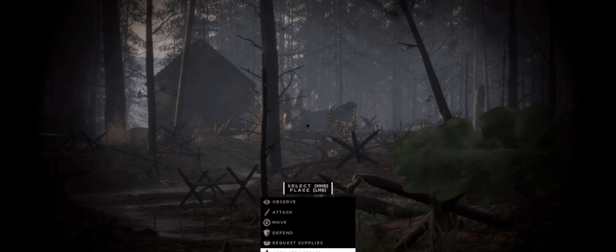 Fight Together - Win Together
Hell Let Loose is not about kill to death ratios and unlocks - teamwork is central to gameplay. Communication is essential. Players work together beneath the leadership of officers and their commander to take strategic targets on the battlefield and dominate the opposition. Hell Let Loose is a game that demands teamwork and communication not only to win, but to survive.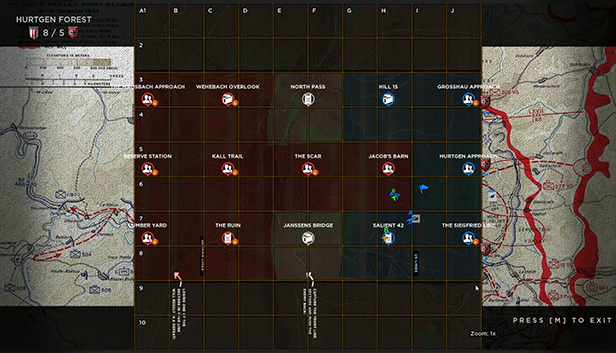 Unique Meta game
Fight for victory by breaking through the enemy lines on a large, evolving battlefield. The unique sector capture metagame require teams to make continual large scale tactical decisions as to where to attack or defend. Manage resources and supplies to call in support, re-inforce strong-points or flank enemies. Strategy is key to success.
Key Features: 
• Fight in epic 50 vs 50 multiplayer battles
• Select one of 14 unique roles
• Take control of the full spectrum of vehicles - from the fearsome Panther tank to the humble Jeep
• Bombard and wipe the enemy from the field by taking control of heavy weapons - such as anti-tank guns and artillery
• Build defenses on the battlefield to fortify your position
• Use teamwork to smash through the enemy front line and push through to victory
• Play the game as the Commander and lead your team to victory using different abilities as you orchestrate your forces via the tactical map