Of all the things unveiled at Google I/O in the past, Call Screening and Duplex have arguably been the most impressive. Call Screening lets you pawn off annoying calls to the Assistant while providing you with a real-time transcript of the conversation. You don't even have to speak and type a response, which the Google Assistant will read back over the phone to the other person. The service is still in infancy and has a lot of scopes to grow. Today, Google is just added an important feature to Call Screening that will let you call 911 and send critical information to the operator. The best part is, you don't have to talk at all, and the service works without an active data connection. According to Google's Blog Post:
A quick, informative conversation with an operator during an emergency call is critical, but in some cases, people are unable to verbally communicate, whether they're injured, in a dangerous situation or have a speech impairment. Soon, you'll be able to share information about the assistance you require, along with your location, to the emergency operator without speaking. This feature will be available in the Phone app on Pixel and select Android devices.
You'll still have to call 911 yourself, though. The feature will be helpful in situations where speaking is not an option/not possible. Once you've dialled 911, the UI will let you choose the type of emergency. Google's voice assistant will then let the person on the other end know that it is a voice assistant, give your location, and state the nature of the emergency. You can still opt to speak to the operator if needed as well.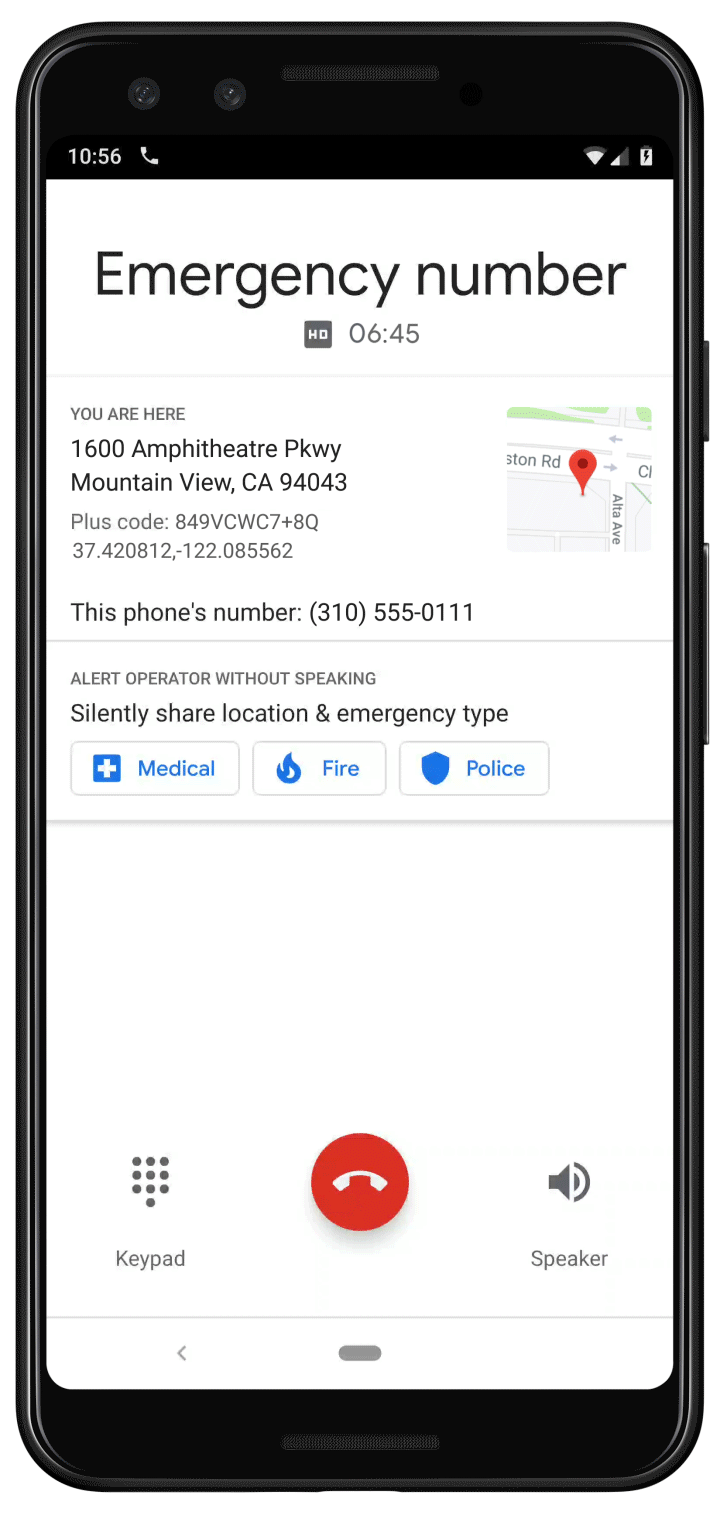 Thankfully, the feature isn't going to be a Pixel exclusive smartphones and will be available on 'select' Android devices in the future. It will, however, be tested on Google Pixel devices in the US first. Google says that they have collected feedback from various public safety organisations, including the National Emergency Number Association, to ensure the usefulness of the feature.