EPOS H3PRO Hybrid Wireless Closed Acoustic Gaming Headset
November 2021
Late last year, I tested the open-back model of the EPOS' H6PRO, and ever since I have wanted to get my hands on the brand's wireless H3 line – last year's H3PRO Hybrid.
As I wrote last year, I was impressed with the build quality, versatility, and sound quality of the H6Pro. Still, I also found the price tag on EPOS' offering quite high, especially since plenty of alternatives (wired and wireless included) are available that pack better comfort and more features for less buck.
Fast forward seven months, I now had the opportunity to test out the EPOS H3PRO Hybrid. Does it warrant its $279.00 price and has EPOS improved comfort? Let's find out in this review.
The EPOS H3PRO Hybrid acoustic headpiece comes in three color options - black, white, and green (the latter one being similar to the 'Racing Green' variant of the H6PRO with gold and black accents.
Design and features
The H3PRO Hybrid shares its design with the H6PRO line - it is a well-built headpiece with a premium feel. Despite being a wireless model, it's slightly smaller and lighter than the H6PRO models, and EPOS has opted for a combination of different materials for the earpads and headband. Whereas the headband of the H6PRO is wrapped in soft leatherette, EPOS has used a mesh fabric in combination with a leatherette strip for the headband of the H3PRO Hybrid. The same can be said about the earpads, which offer a combination of suede, mesh, and leatherette. This combination works really well, adding to the comfort of EPOS' wireless offering.
Like the H6PRO, the H3PRO Hybrid sports EPOS' iconic large volume wheel, a 3.5mm audio jack, and a detachable, lift-to-mute magnetic microphone. Being a 'hybrid' model, however, the H3PRO Hybrid doesn't stop there - it also sports a USB-C port and a Bluetooth button. In addition, it offers a dedicated button to activate "enhanced noise cancellation" (ANC).
Performance & comfort
The H6PRO already impressed me in various aspects, including versatility, but the EPOS H3PRO Hybrid goes further by offering wireless USB and Bluetooth audio. It works with basically anything that comes with an audio jack and now also works wirelessly on PC, PlayStation 5, and PlayStation 4. In addition, this headpiece supports dual wireless via Bluetooth to be able to listen to music or make calls. This headpiece really shines when you own multiple platforms and don't want to keep switching between different headsets. The only thing I miss on this headset is being able to connect wirelessly via USB-C in order to also use it wirelessly on the Nintendo Switch in handheld mode - a missed opportunity if you ask me (especially if you consider the price), and something that EPOS might look at for its future models. Of course, like the H6PRO, the H3PRO can still connect to an undocked Switch via the 3.5mm wired connection.
The audio output of this premium headset is among the best gaming headsets in this price range. Audio quality is less natural than the open-back model of the H6PRO, but it still offers a rich audio experience with great frequency response. This goes for games as well as music and movies.
Bass appears to be slightly boosted, but much less than rival headsets, and nothing to worry about. Passive sound isolation is pretty great as well, and the headset's active noise cancellation option works decently enough with background noises. Don't expect wonders from the feature in open-office settings, but one must remember that EPOS' outing remains a gaming headset.
The H3PRO Hybrid sports the same detachable lift-to-mute microphone as the H6PRO and is a pretty good one. Voice clarity is good, and background noises are filtered out decently enough. Don't expect the quality of a dedicated gaming microphone, but it's probably among the better headset microphones that I've come across over the past few years.
Although a great headset, I wasn't too fond of the comfort of the H6PRO last year. Luckily, the combination of various materials on the earpieces and headband adds to the comfort of this headpiece during longer gaming sessions. After a day of use, I could still feel a little strain on the top of my head, but this was just a minor inconvenience. On top of that, most users probably won't wear this headset for an entire workday.
Battery
Ah yes, the battery - an important part of a wireless headset. EPOS boasts that this Hybrid headset can last up to 30 hours on a single charge. When using the ANC feature, it should last you 19 hours and up to 29 hours with the 3.5mm cable. What's that, you say? Yes, the battery of this headset is always in use - even in wired mode due to its features. While the advertised juice in the EPOS H3PRO Hybrid isn't too far off, managing the battery is somewhat more difficult than on rival headsets due to the headset not being too upfront in letting you know if it's turned on or not - there are no clear blinking or glowing lights here, and I was often confronted with a drained headset after I forgot to turn it off. Some would argue that this is a minor drawback, but there are alternatives available (even in lower price ranges) that make it more clear whether the headset is turned on or not.
Verdict
Even more so than the H6PRO, the EPOS H3PRO Hybrid is a versatile wireless headset that connects to basically anything. I would have loved to see it connect wirelessly to an undocked Switch, but other than that, multiplatform players will be happy with the supported platforms. The sound quality is outstanding, and the ANC feature on a gaming headset is pretty unique. The use of different materials results in a headset that looks and wears great, even during longer sessions. The H3PRO Hybrid, however, doesn't come cheap, and many players will find EPOS' wireless offering too expensive. If you're a multiplatform gamer on a higher budget and you're looking for ANC on a gaming headset, this one surely won't disappoint.
If ANC isn't a key feature for you, there are viable (less expensive) options available from rival brands that offer good sound and great comfort, including Razer's Kaira Pro (for PlayStation), and SteelSeries Arctis 7 line. Corsair's Virtuoso RGB Wireless XT might also be a good alternative, although this one is pretty pricey, is less comfortable, and doesn't support as many platforms.
* sample provided by the manufacturer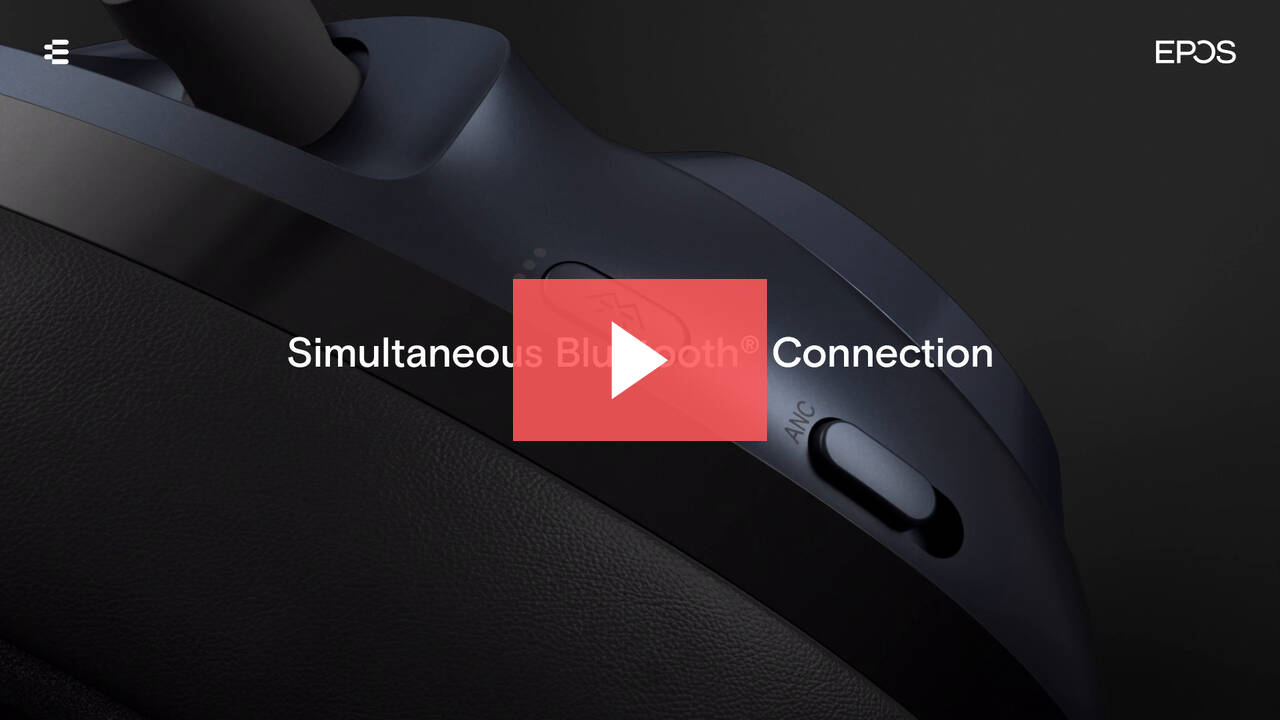 Products mentioned in this post
With the H3PRO Hybrid, EPOS delivers a highly versatile, excellent-sounding, and comfortable wireless headset that also offers ANC. Selling for $279.00, however, this wireless offering doesn't come cheap and there are less expensive viable alternatives available.
Pros
Excellent sound
Very versatile
Active Noise Cancelling
Pretty comfortable
Cons
Expensive
Battery use (even in wired mode)
The links above are affiliate links. As an Amazon Associate, Wccftech.com may earn from qualifying purchases.