Google One Cloud Storage Subscription Service Is Now Live
Google announced the release of yet another subscription-based cloud service earlier this year. Dubbed Google One, it would serve as a one-stop solution for all your Google services' storage needs. Over the past few months, people with Google Drive paid plans have been upgraded to Google One. The service was initially invite-only, but today is launching for everyone in all countries. As speculated earlier, the pricing is as follows:
15GB – Free for all Google accounts
100GB – $1.99 per month
200GB – $2.99 per month
2TB – $9.99 per month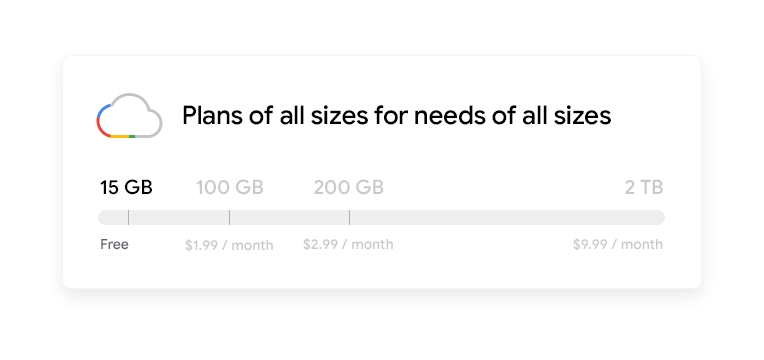 Existing Google Drive subscribers can opt to upgrade to an equivalent or higher Google One plan alongside new users You'll even get extra benefits such as credits on Google Play. Currently, you can snag a $5 Google Play gift card, but soon there will also be perks for the Google Store and Google Express. Google One members even get dedicated 24x7 support for all Google products. You can even share your plan with up to five family members or friends. Despite its confusing nomenclature, Google One looks to be a promising cloud storage service. 200GB should be enough for most users, and for $2.99 a month, it's relatively cheap. For more information, check out the official website.
News Source: Google