Google Maps has come a long way from a simple navigation assistant to a mish-mash of features that tries to do everything. Google Maps now lets users review businesses, leave ratings and even follow them up stay up to date with new offers. Now, Google is allowing businesses to gather more followers by letting them incentivise users for following their business by the way of offers and promotions. When a place offers a discount coupon for following it, a little badge with a price tag will appear on the 'follow' button. After tapping the button, you'll see what offer exactly you received, and it will be saved to your 'offers' folder. There are also a host of changes for business owners, according to Google's blog post:
We've evolved Google My Business to better meet these needs--from redesigned, easier-to-use mobile apps to making restaurant reservations directly from Google. Today, we're rolling out more features to help businesses make their Profiles as unique as they are and as descriptive as the queries that get customers there.
Businesses can now help users find them faster by applying for short names and custom URLs. They are also allowed to choose their own custom cover photo and add logos. Businesses have an additional branding opportunity with the logo feature. Some businesses that have all their vital information in place will have their logo displayed at the top right-hand side of their profile.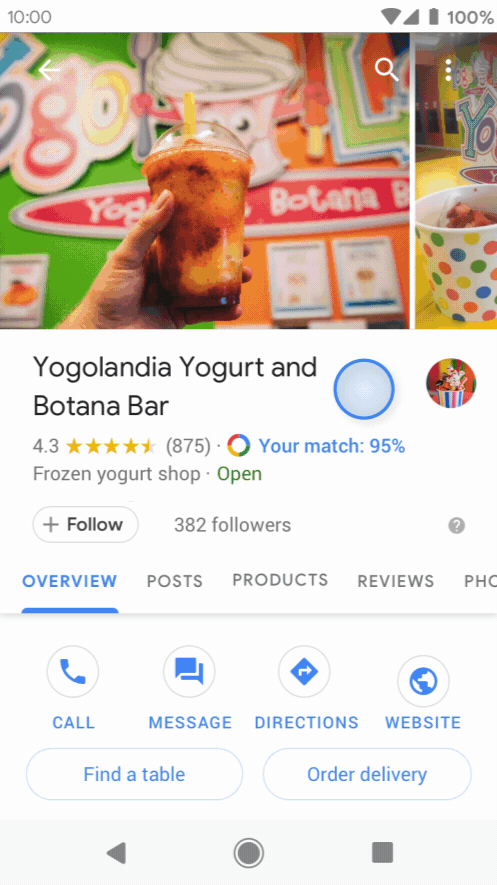 Google will also highlight the top five percent of businesses in a particular category with the "Local Favorite" designation and award them with digital and physical badges of honors. The deals-on-follow feature should start rolling out today and will become available to users as businesses adopt it. At the end of the day, it is up to an individual business to implement the offers. We see no reason why they shouldn't, considering that a lot of people now rely solely on Google Maps for all their business-related queries.