Google MAps has been receiving a lot of features over the past few weeks. The once lightweight navigation app can now double up as Yelp, order food and let users avail discounts on said food. It even got some useful features such as alerts for natural disasters, notifications for when your ride goes off-route and more. Today, Google is adding what it calls "crowdedness predictions" to help you determine how busy your bus or train ride will be. According to Google's blog post:
On days when everything runs smoothly, taking public transit is one of the best ways to get around town. Not only is it cost-effective and efficient, but it also lets you stay hands free so you can sit back, relax and maybe even read a few chapters of your favorite book. But unexpected delays or overcrowded vehicles can quickly turn your ride from enjoyable to stressful. Starting today, Google Maps is rolling out two new features to help you better plan for your transit ride and stay more comfortable along the way.
The feature, according to Google has been developed based upon voluntary feedback given by users anonymously from October 2018 to June 2019. The data was collected during peak commuting hours between 6 am and 10 pm then dipped in Google's secret sauce for integration with the Google Maps app.
Google Maps is also launching live traffic delays for buses in places they don't have real-time information direct from local transit agencies. You'll now be able to see if your bus will be late, how long the delay will be, and more accurate travel times based on live traffic conditions along your route. You'll also see exactly where the delays are on the map so you know what to expect before you even hop on your bus.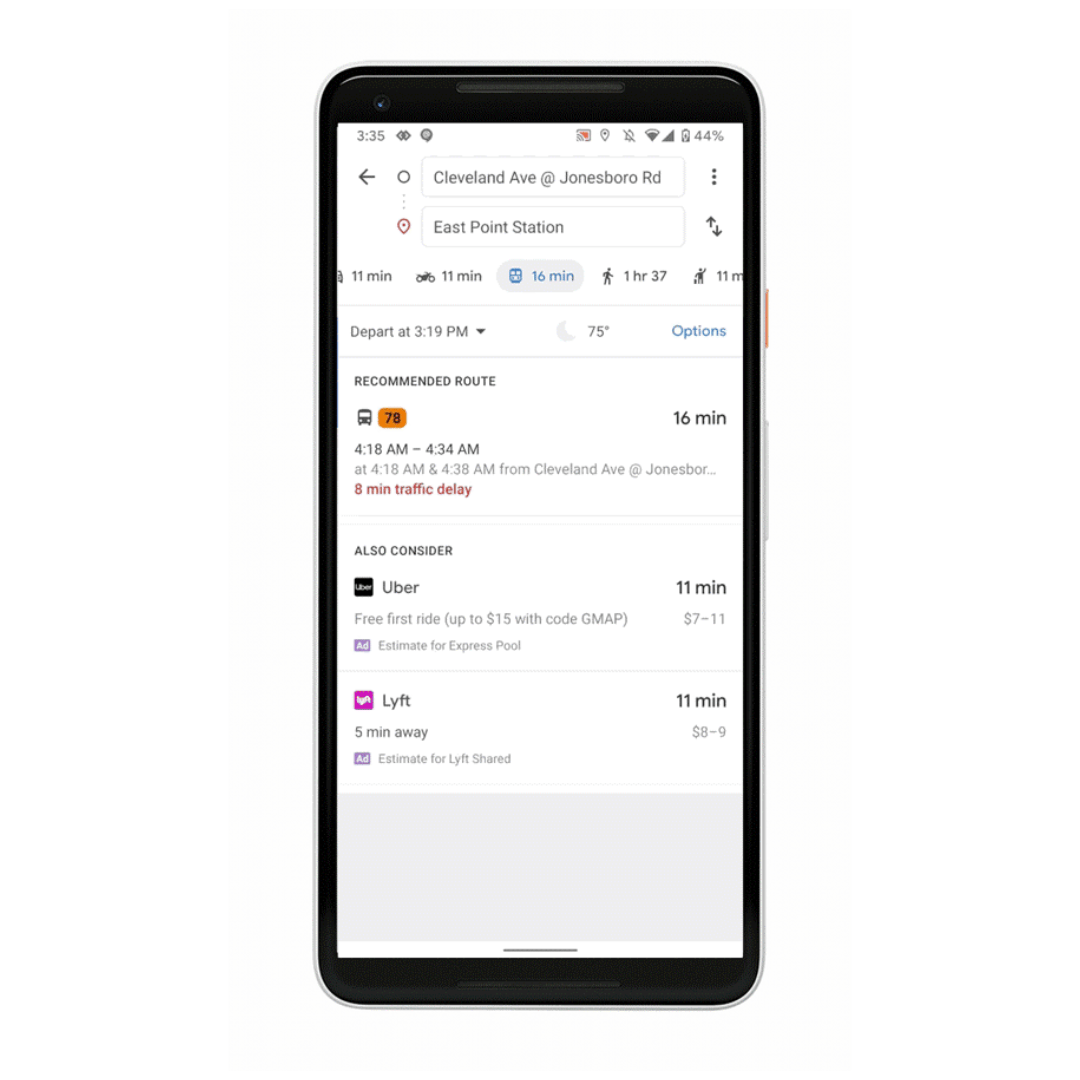 Both features are now live and should be making to their way to the Google Maps app via an update. Currently, the feature is only available in select cities but Google says that they're working on adding more regions as time passes.