Today Google is rebranding its well-known Feed under the new name "Discover." With the change in name comes the formal announcement of the redesign that's been in testing for a while along with better control on topics, and multi-language support for different types of content. The most significant change, however, is the addition of the new Discover to the Google homepage on mobile.
Back in 2017, Google revealed the ability to follow individual topics, and earlier this year topic pages began to appear in Feed. To get started, tap the new icon on the bottom right, and you can adjust between "more" and "less" coverage of a specific subject in the future.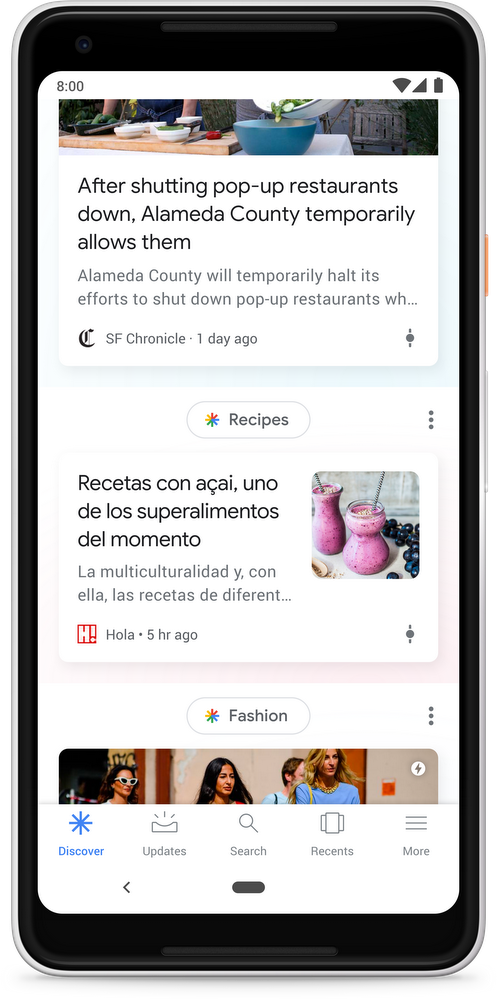 Multi-language support is also coming to Discover. You'll be able to configure for certain content to arrive in one language over another. For example, if you like sports in one language, but recipes in another, you'll be able to ensure each gets its own. For now, Google is starting with English and Spanish in the US, but other languages and countries will be supported in the future.
Evergreen content is also getting a renewed focus in Discover. Evergreen content is stuff that might be older, but which is presumably new to you, or newly relevant. For example, it could be travel content when visiting a new city, or good but older coverage on a newly discovered topic. Discover will be predicting your "level of expertise on a topic" to help you find older but still relevant information as you expand your knowledge.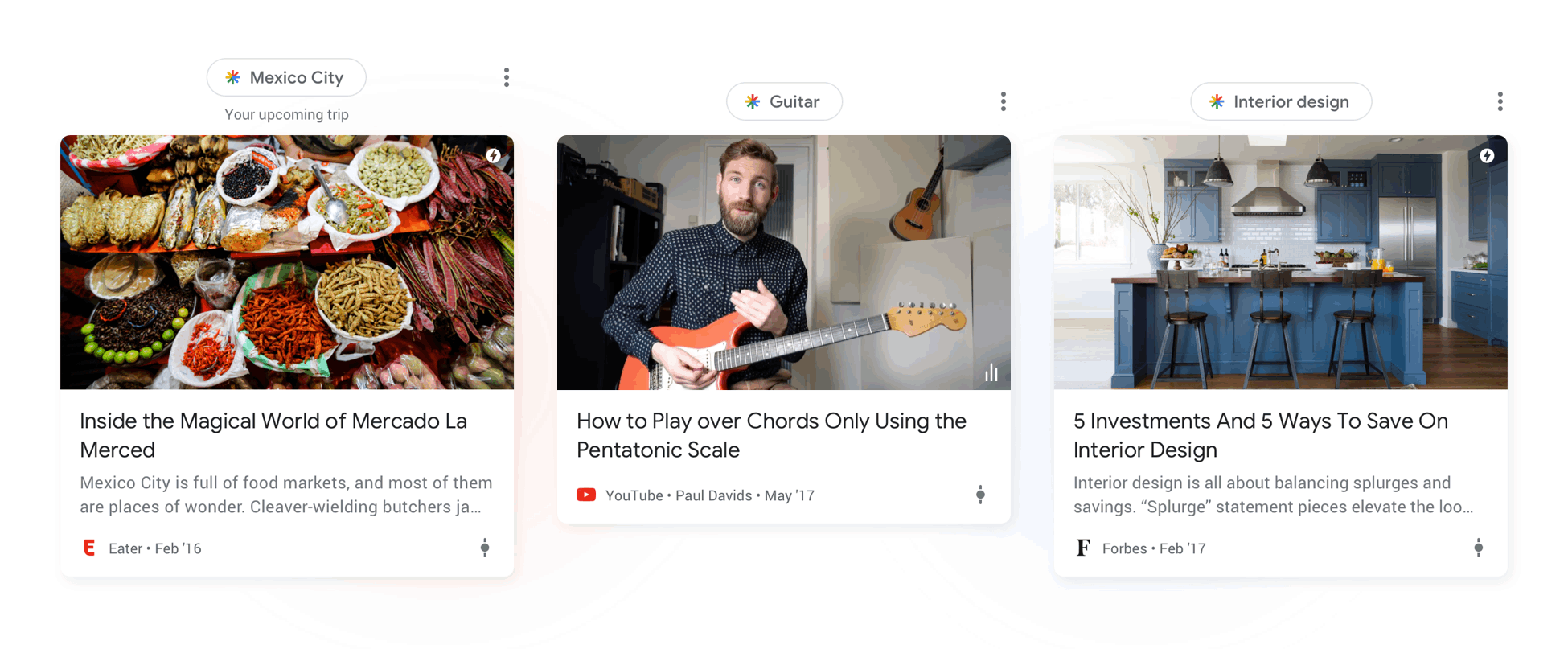 Google has been conservative when it comes to making changes to the landing page. This could very well be the biggest and most impactful change Google has made to any of its services in years. For Google to be willing to place Discover on its homepage, it must have tremendous faith in it. The changes will roll out in the next few weeks and will be accessible on all platforms.