Fellow Android fans, those sleepless nights, tossing and turning in the bed thinking about the best Android smartphone ever created, are about to become a thing of past. Only four days remain before Samsung finally reveal their highly anticipated smartphone Galaxy S3 to the world at he launch event in London on 3rd of May. As the Judgement Day for Samsung draws nearer and nearer, it is becoming the most discussed topic on the android blogosphere. Recently, the blog phonearena leaked images of what appears to be another Galaxy S3 leak.  The device under question contains capacitive as well as physical buttons.
The volume rocker keys are situated on the left while the power button to the right which is no different to the standard Galaxy S/S2 arrangement. However, what makes this leak more reliable than the previous ones is the similarity of the device portrayed in the leaked image with what appeared to be images taken from the user manual of the yet to be launched Galaxy S3 shown below.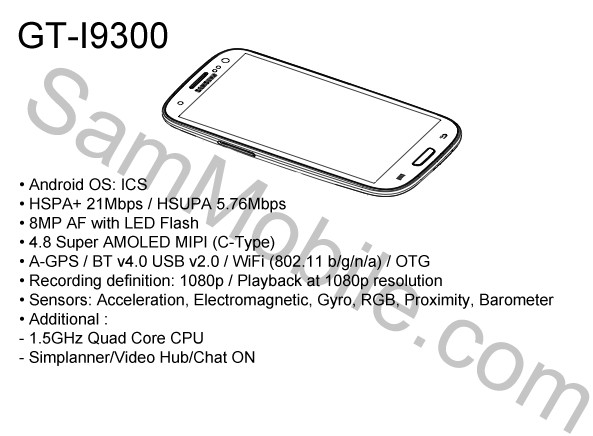 This also confirms the model number of the new smartphone to be GT-I9300. Also Samsung confirmed that its next in line smartphone will be named the Galaxy S3. Samsung's Vice President Robert Yi, while talking to reporters said:
"We are anticipating very strong demand of Galaxy S3"
We can not say for sure if it was intentional or just a slip of tongue by the Samsung VP. Moreover , Samsung have also added the Galaxy S3 to their Kies database. There are two model numbers in the Kies database – I9300 and I9300T. The latter is probably reserved for a CDMA, LTE or a carrier-bound version of the upcoming smartphone.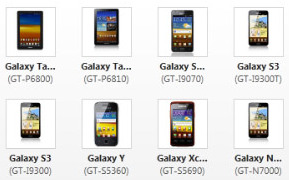 Similar views were echoed by the Korean Times who said that Samsung will introduce different variants of its new phone in different parts of the world. In Europe as well as in Asia, the Galaxy S3 will be equipped with UMTS  and LTE support and its own Exynos Quad Core processor. In US ,however, Samsung is going with the dual core Qualcomm chip . The reasons for this drastic step are not yet known.