ROG has announced our first two AIO coolers, the Ryuo, and higher-end Ryujin, at Computex 2018. Now ROG is growing the family with the ROG Strix LC series AIO coolers, which give builders the thermal performance and acoustic footprint of liquid cooling at a more accessible price.
It's a Family Affair
ROG's AIOs are assembled from components well-known in the cooling world. ROG partnered with Asetek to use its current 6th-generation pump technology. The radiators are tethered to the pump with reinforced sleeved tubing, and each ROG cooler features addressable LEDs to customize its colors and effects. This extra bit of flair really draws attention to the centerpiece of your PC, and if you have other components compatible with ROG's Aura Sync ecosystem, coordinating their lighting makes the whole platform pop.
Depending on the other components in your PC, LiveDash and FanXpert complement their ROG AIO coolers. LiveDash serves as a control center for the OLED panel on their Ryuo and Ryujin coolers. Meanwhile, owners of ASUS motherboards can use the FanXpert software to configure their fan speeds. Dialing in the right curve based on CPU temperature ensures that you optimize cooling at the lowest noise level possible.
Cool, Quiet, And Affordable
The ROG Strix LC AIO cooler is new for 2019, hitting a price point that's perfect for PC builders looking to maximize the value of an unlocked Intel Core or AMD Ryzen CPU. Its plastic pump cover echoes the aesthetic of the higher-end Ryuo, and below the shroud, 16 addressable LEDs provide bright, diffused lighting around your CPU socket. On top, an illuminated ROG logo with Aura Sync support can be set to shine any color you like and synchronized with other compatible components in your system.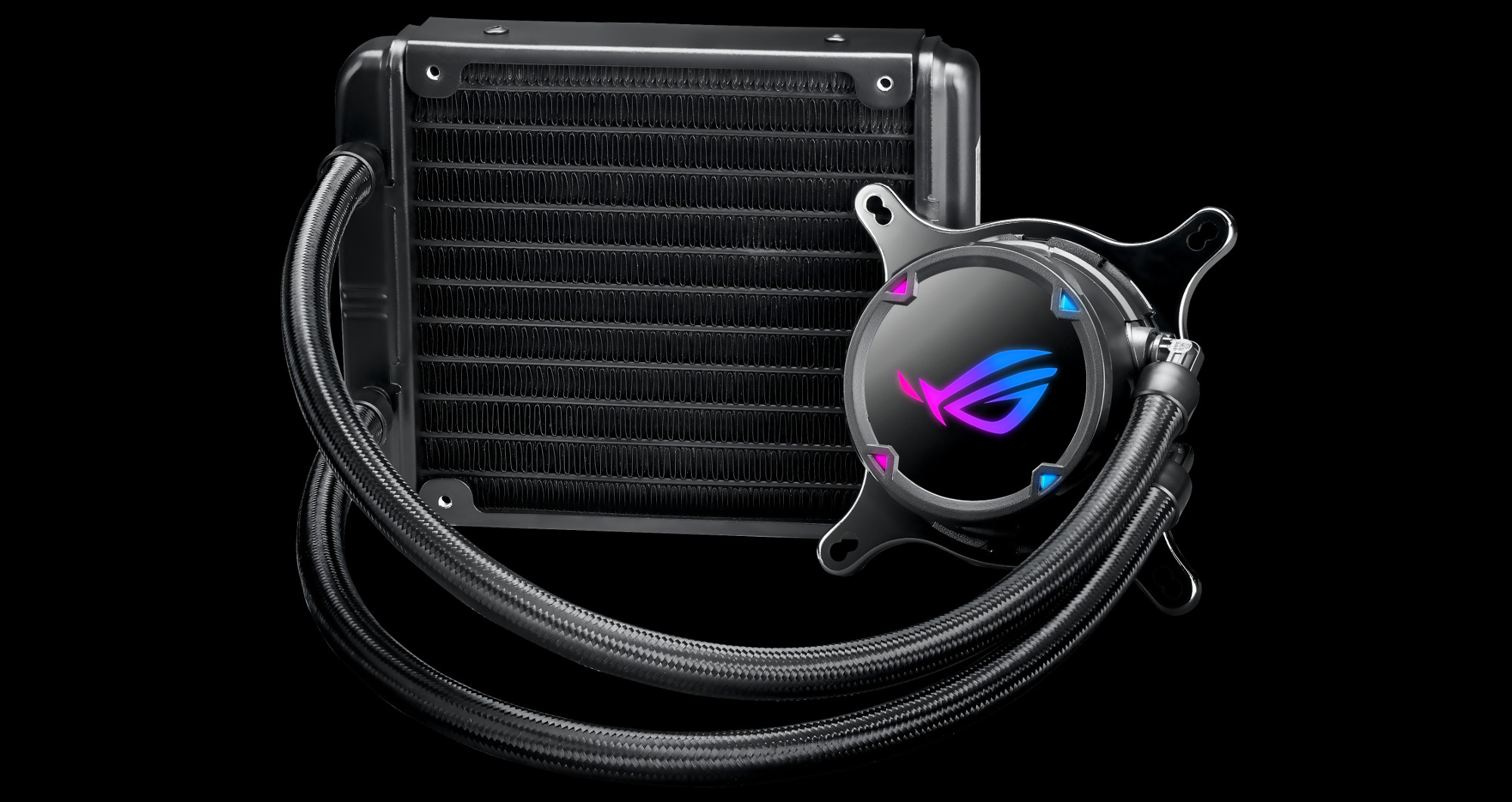 The ROG Strix AIO is currently available with 120-mm and 240-mm radiators, with a 360-mm radiator coming soon, making them ideal for any size PC case. The radiator fans employ ROG's wing-blade design optimized for airflow (81 CFM at 2,500 RPM) and low noise. These fan designs are also found on many ROG graphics cards as well as the ROG Thor PSU.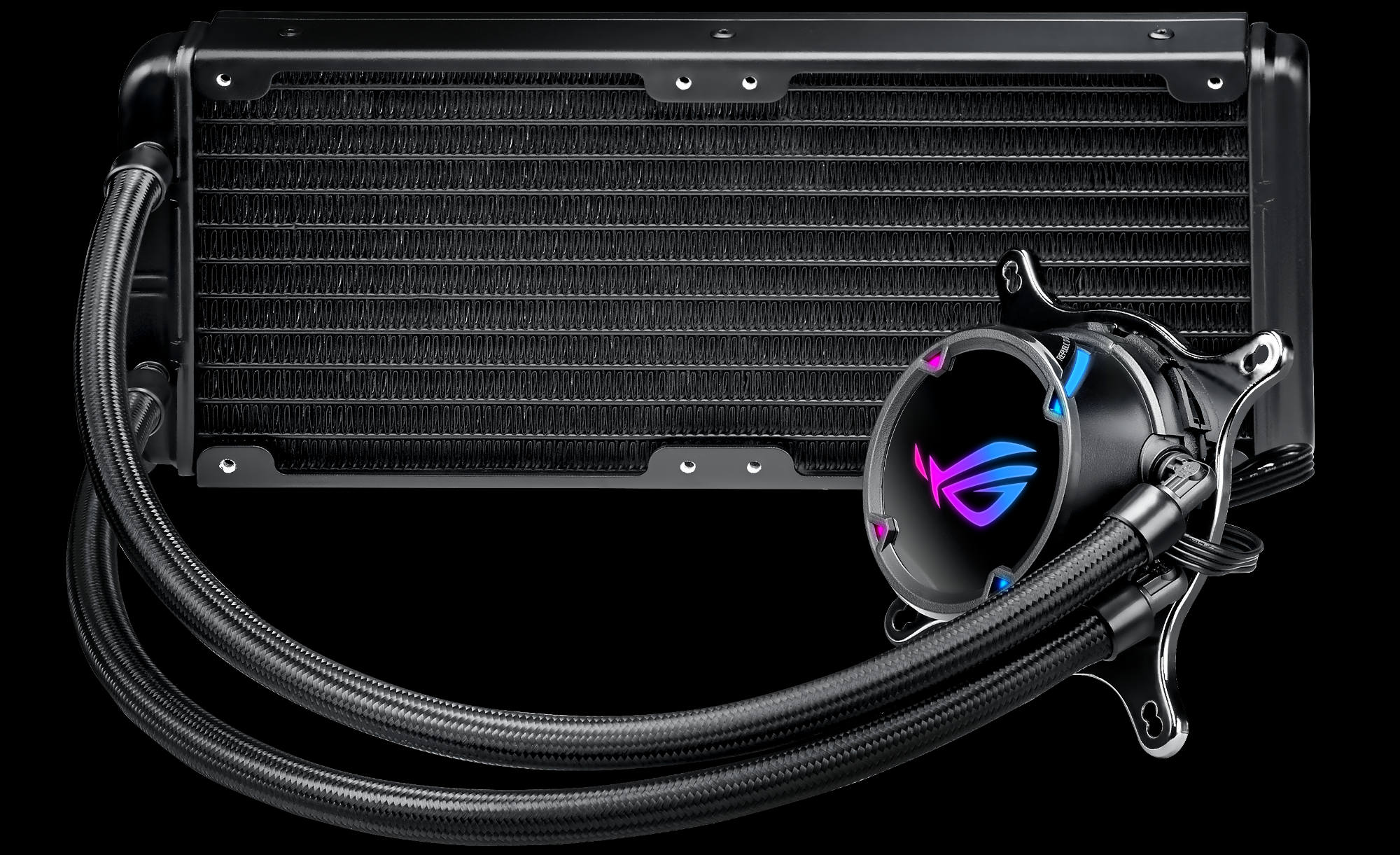 RBG Lighting For Everyone
If you like the look and feel of the ROG Strix AIO cooler, but wish it had more of the RGB goodness that you need, fear not. The new ROG Strix LC RGB cooler features the same high-performance and closed-loop design that will unlock the full potential of your unlocked Intel or AMD CPU. The two specially-designed radiator fans and NCVM-coated pump cover have been equipped with individually addressable RGB lighting and Aura Sync support to match the rest of your PC components.

The ROG Strix LC RGB is available with 120-mm, 240-mm, and 360-mm radiators, offering support for builds both large and small.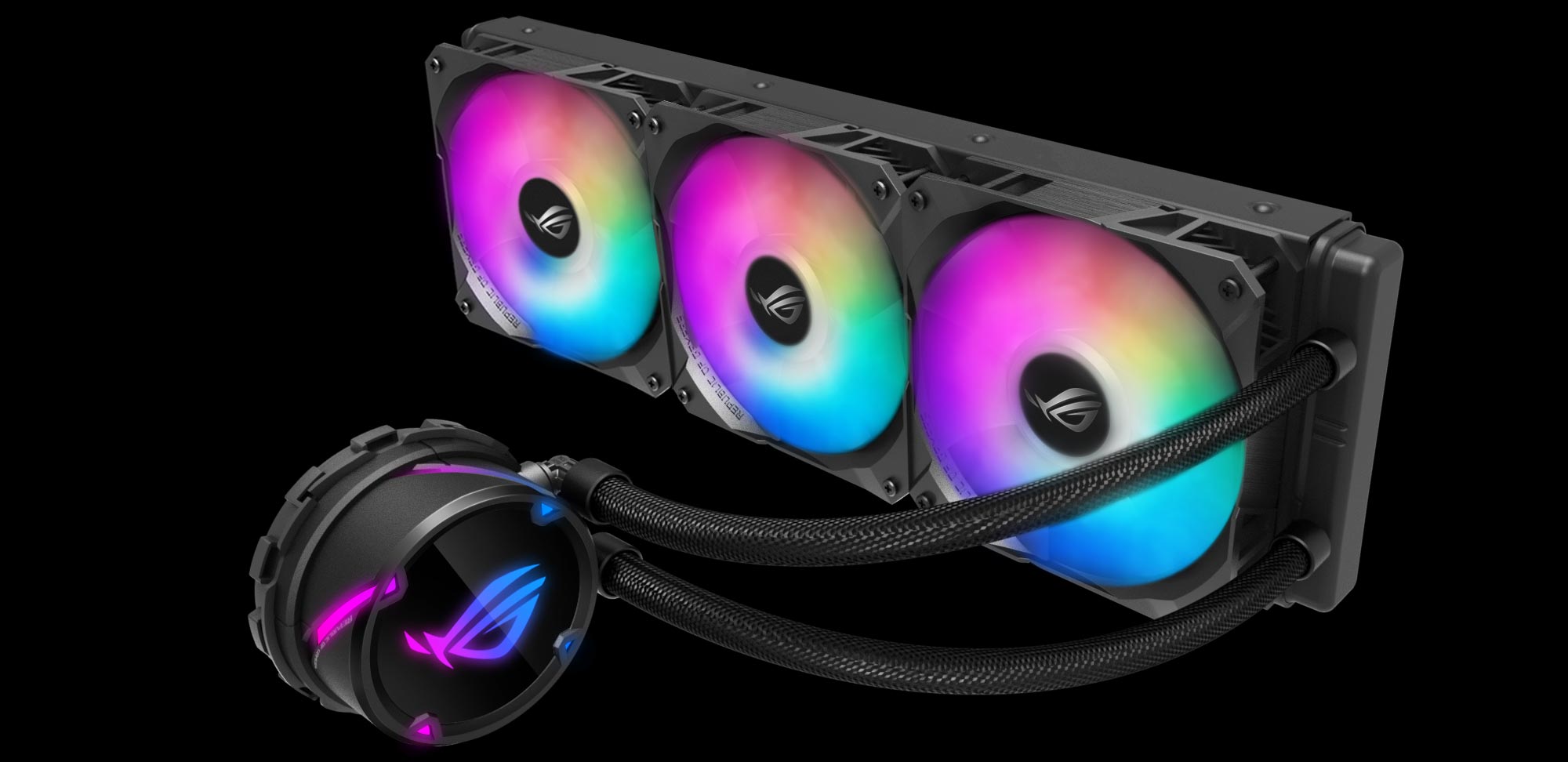 These AIOs have finally come to market with the star being the ROG Strix LC 240 which will most suitable for cases as most cases have room for a 240mm, but not a 360mm radiator. The ROG Stix LC 240 is available for purchase for $149.99.