Apple's new iPad is touted to have a huge 12.9 inch screen. This iPad is most probably going to be called iPad 'Pro'. Naming scheme predicted from Apple's laptop names. The iPad Air named after the MacBook Air, being thin and light. The newer iPad maybe named after the MacBook Pro, being  a mammoth and all.
12.9 Inch iPad Screen Resolution Confirmed
According the famous ETnews and other sources, the new iPad will have an unusual screen resolution of 2712x2048. With a 12.9 inch screen and that resolution, the pixels per inch come out to be 263, below Apple's retina standard. Obviously the new iPad which is codenamed 'Maxi' will have hardware better than its little brother(iPad Air). We can expect near laptop performance and possibly a non Apple chipset, Intel anyone?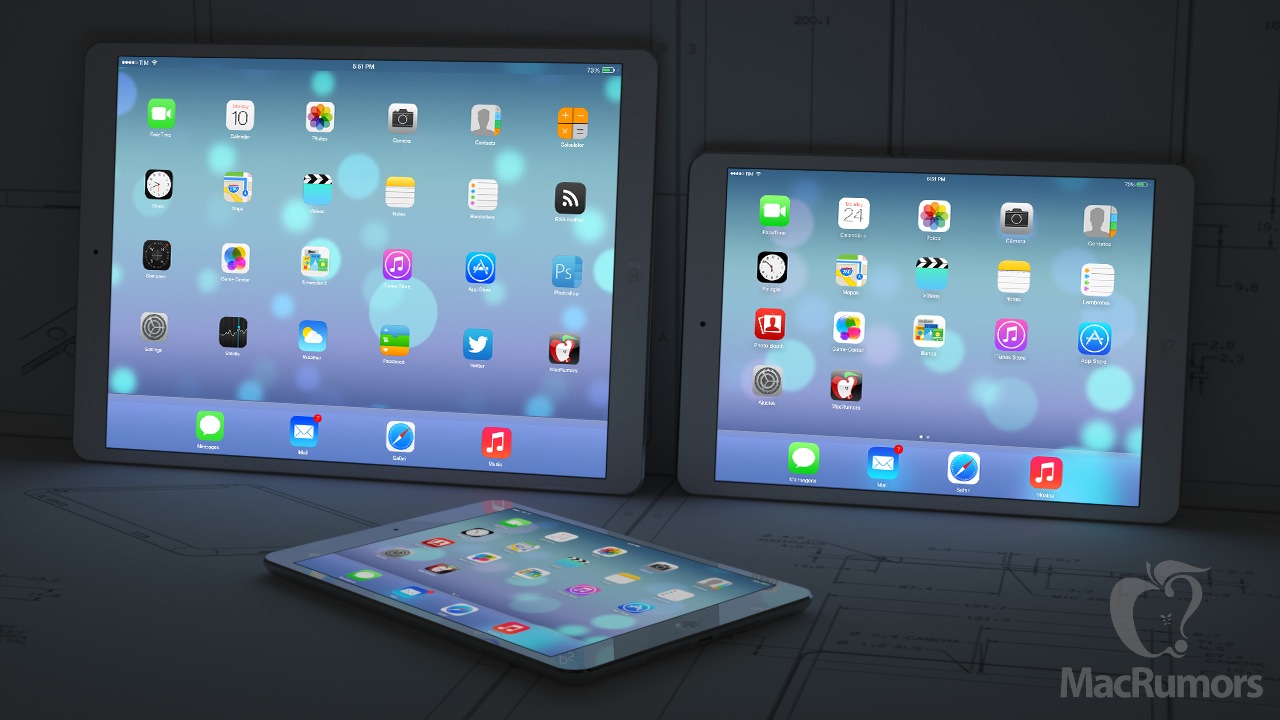 With the large 12.9 inch screen, many people are predicting that it may replace the current MacBook Air. This maybe so because the current MacBook Air does not have a touch-screen. Also we expect it to use OS X instead of iOS. Apple may turn to Sharp, with its IGZO technology being used in the iPad mini retina also. According to reports, a IGZO panel can achieve very high ppi values while not draining much battery life.
This huge tablet seems to be made as a premium product, as Panasonic also a 4k tablet some time ago. Previous reports also suggested a 4k screen for the new iPad but it seems now Apple will stick with a lower resolution. This near 3:2 display may help in web browsing.