Earlier this year, Google started testing an AR navigation in Google Maps. The feature was first unveiled at Google I/O and has been available to some users. Google is now rolling it out globally and calls it Live View. It is rolling out as a beta service for all users with Android and iOS devices that support ARCore and ARKit starting this week. Live View works wherever Street View is available and requires you to point your phone at your surroundings. By using a combination of GPS, camera, and compass data, Maps will know exactly which way you're headed and where you need to go. According to their blog post:
There's nothing like exploring a city on foot–it's a great way to take in the sights and sounds of a new place. But it can be hard to know exactly which direction to go. With a beta feature called Live View, you can use augmented reality (AR) to better see which way to walk. Arrows and directions are placed in the real world to guide your way. We've tested Live View with the Local Guides and Pixel community over the past few months, and are now expanding the beta to Android and iOS devices that support ARCore and ARKit starting this week.
It should work on most modern-day devices that support ARKit/ARCore functionality. All you need to access the feature is to click on Directions -> Walking Directions -> Live View. Currently, it is only available for walking navigation, but Google says that it is working with car manufacturers to integrate it with driving mode.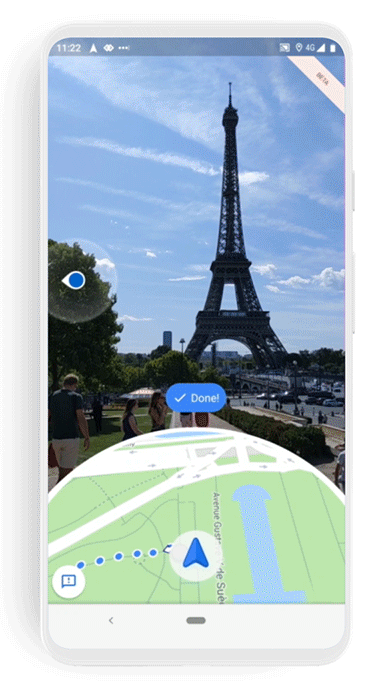 Do note that the mode is extremely battery intensive, so don't use it for too long at a stretch. It is available in only some cities in the world, but Google says that they'll gradually increase the number of available locations with subsequent updates. Regardless of its availability, Live View will go a long way in helping users navigate through unfamiliar terrain.