A while back, news of Apple bricking iPhones with screen repairs from third-party vendors started making rounds. However, amidst all the talk about Android and other trends, it died down. Now, we're hearing disturbing reports of how the iOS 11.3 update which rolled out in March is affecting such devices. Take a look below for more details.
 iOS 11.3 March Update Bricks Approximately 2000 iPhones Repaired By Firm Injured Gadgets Reports Company CEO; Will FTC Have Any Effect On Cupertino's Old Ways?
After earlier reports that Apple bricked iPhone 7 units repaired by third-party retailers, the trend is now continuing with Cupertino's 10th generation iPhone lineup. According to Akshay Kirpalani, CEO of Injured Gadgets, his firm has had to reship over 2000 repaired iPhone 8s. The problem is limited to screen repairs at the moment. The screens on the devices that Apple ships feature a special chip.
When third-party companies replace the display, something related to this chip goes out of order. This has started to occur after March's iOS 11.3 update, following which iPhone 8s with repaired screens have lost all touch functionality. While Apple fixed similar problems with the iPhone 7 by releasing new software updates, it's unclear whether Cupertino will follow suit once again.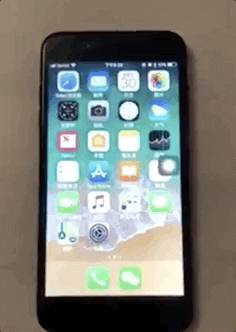 The timing of these reports is even more important. The FTC recently sent notices to six companies (including Sony, Hyundai, and Nintendo) detailing that customers are allowed to have their gadgets repaired by third-party retailers without voiding original manufacturer warranties. Apple, as usual, is eager to take things to the next level. With the amount of control Cupertino enjoys on the iPhone, it can simply render them useless should users commit this sin.
If the company is allowed to continue this practice of rendering devices useless through software updates, the ramifications will involve a lot of users. Apple really needs to consider the cost of repairs directly from the company's stores and the fact that many users do not live near its outlets. For them, using third-party stores is a convenient and affordable option; albeit it deprives the company of revenues. Thoughts? Let us know what you think in the comments section below and stay tuned. We'll keep you updated on the latest.
News Source: Vice