Deepcool, leading brand in the designing and manufacturing of CPU cooling systems for more than 20 years, is always seeking innovative breakthrough to provide the finest PC DIY solution for the worldwide customers. Building on the successful achievements in its previous featured computer cases, today Deepcool launches MATREXX 70 -- Supports E-Simplification & Liberation. A new-concept chassis specially designed for the enjoyment of DIY. By adopting numerous novel structural designs, its architecture yields convenience and flexibility in PC building. As a mid-tower case, it's also endowed with abundant space that supports up to E-ATX motherboard.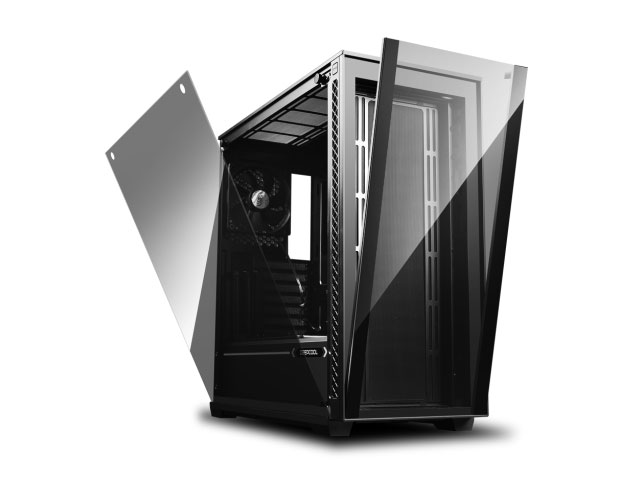 One-Touch-Release Front Panel
With the bottom hooked to case structure, and the top locked by a spring buckle, the front panel of MATREXX 70 can be released to "dismounting ready"state with just one touch. Once the "OPEN" button is pressed, the front panel will be released and held at a 5°angel, and is ready to be pulled out.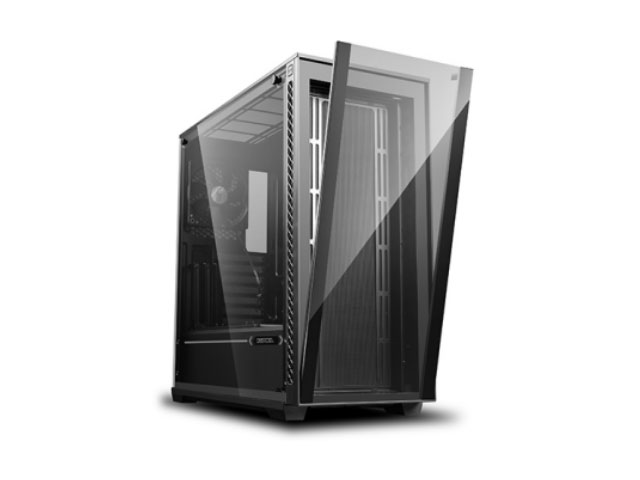 Easy-To-Install Side Panel
The side panel is fixed with 1 groove + 2 screws design, which makes installation much easier. Plus, this unique fixation method will grant the glass panel even stress distribution, hence reduces the risk of cracking.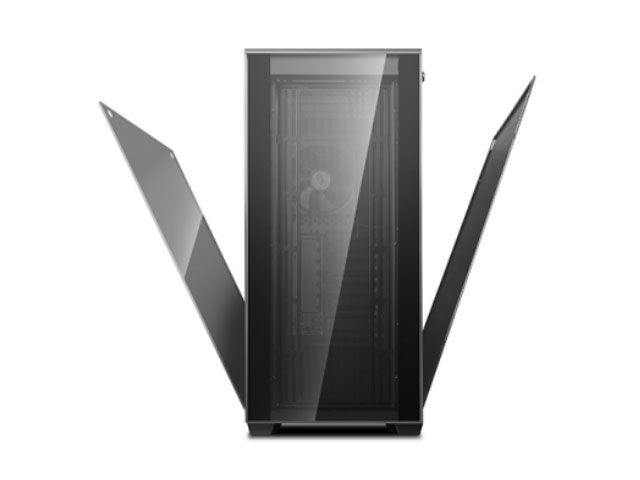 Removable Radiator Holder
The radiator holder simplifies the installation of liquid coolers and replacement of the radiators. It's especially effort-saving when you need to install radiators or fans on different sides of the holder.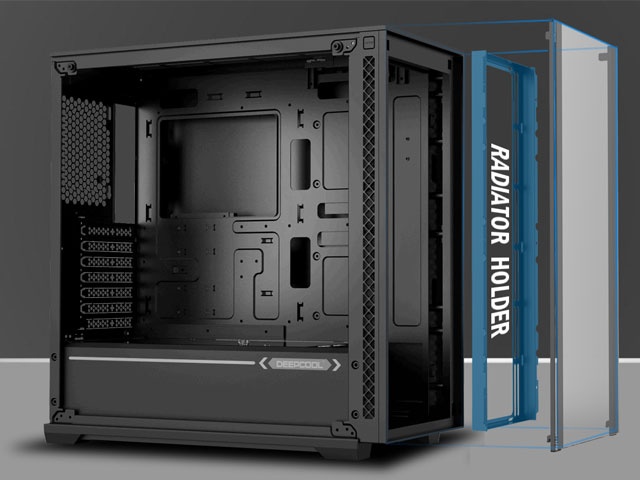 Flexible Ventilation Solutions With Excellent Performance
With air intake options at front and bottom, exhaust options at the top and rear, MATREXX 70 provides highly flexible ventilation solutions. Meanwhile the 15mm-wide front intake hole guarantees sufficient air supply, together with the low friction material applied on all meshes, the cooling efficiency is maximized.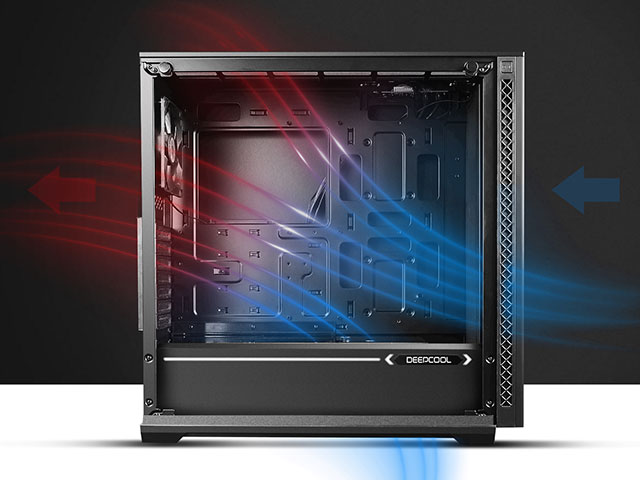 The Matrexx is currently available for $69.99 USD at most website. This case looks to be a great start for new case builders and is at quite a good price for beginners.