Releasing new features right before the holiday season is a risky endeavour, as any resulting bugs may effectively render several developers' vacations useless. However, Google feels that Google Map's new "For You" tab is perfect for the holiday season as it will give you suggestions of places to go which are "tailored to your tastes and preferences." Google maps will now have a dedicated tab all of its own labeled "For You." According to Google's blog post:
Today, the For You tab is making its way over to Google Maps in over 40 countries on iOS and 130+ new countries on Android—helping you stay up to date on fun, new places so you'll know exactly where to take the fam this winter. The For You tab is designed to be a constant source of inspiration tailored to your tastes and preferences. Simply follow neighborhoods or places you're interested in to get updates and recommendations—everything from recent news about an opening or pop up, a new menu item, and even restaurant suggestions based on what you're likely to enjoy. If you're making a trip this holiday season, the For You tab can help you get a jump start on travel planning even before you take off.
The feature is put in place so that you and your family aren't stuck debating the next place to go visit. Google's announcement blog post doesn't give us details about what data they are pulling these "tailored" recommendations from, but it could be anything from your account's location history, reviews, and even search results. The GIF seems to focus entirely on restaurants, cafes, and other food service spots, but we're told these types of recommendations aren't the only thing that will be on display in this new tab within the Google Maps application.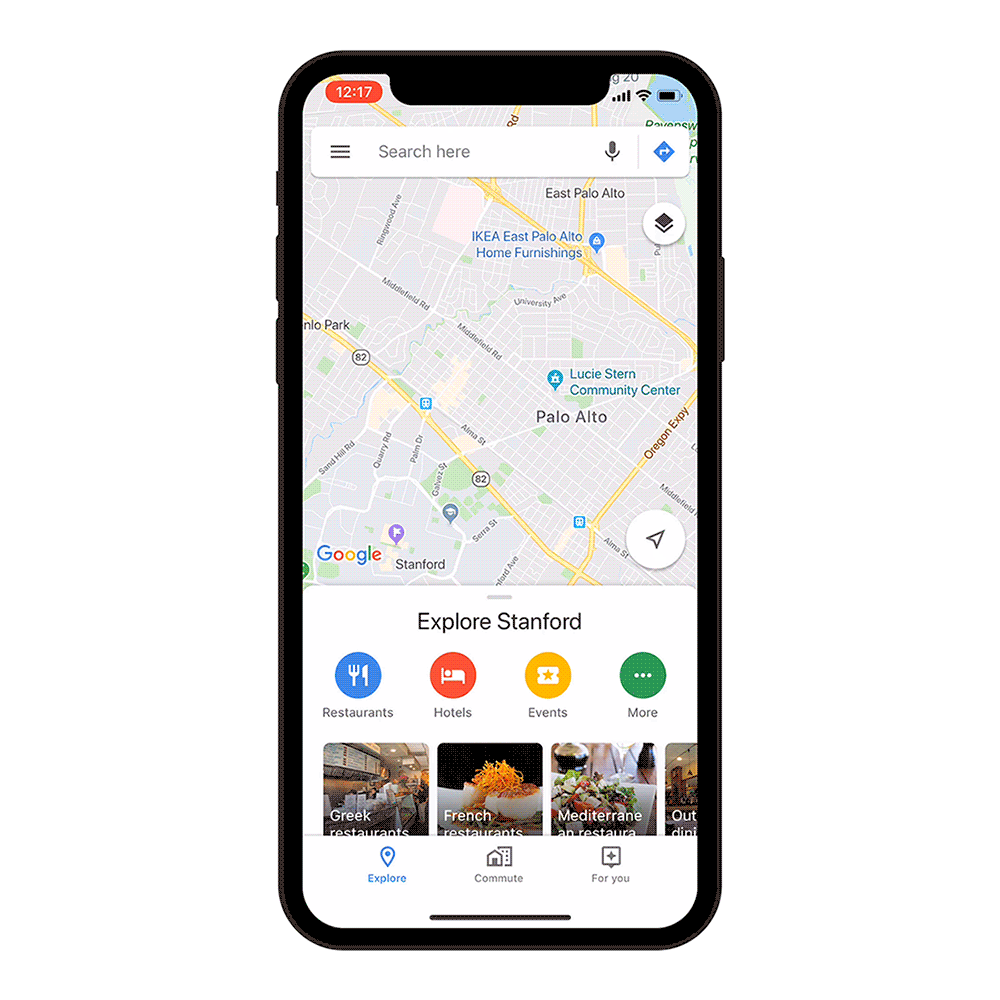 The above features are now available in 130+ new countries on Android and iOS. Look for the new For You tab to be rolling out more widely right now via an update.
News Source: Google Maps