Rainbow Six: Siege Will Have 11 Maps At Launch; DLC Ones Will Be Free
Yesterday, PC Gamer reported that Rainbow Six: Siege would launch with 10 maps.
However, this turned out to be incorrect when Ubisoft Community Manager Geneviève Forget (Livinpink) explained on Reddit that the game would actually ship with 11 maps, and that's not including the fact that all of them will have day & night versions. Moreover, all the DLC maps will be free, which is certainly good news.
Hello!

We are glad to finally share with you that at launch, Rainbow Six Siege will have 11 maps, playable both day or night, all using the full potential of our Real Blast destruction technology. In addition, all post-launch maps will be downloadable for free. We want players to stay with us for the long term and have ambitious post-launch plans that we will detail at a later stage.
Rainbow Six: Siege has been delayed from its original early October release date to December 1, but this should enable Ubisoft to deliver a polished game. Speaking of which, they have just published a detailed blog post  on the latest changes implemented due to players feedback. Here's a rundown:
Removed flash, stun, and smoke grenade indicators. – Available in Closed Beta
We understand that grenade indicators felt obtrusive, and made avoiding them easier than intended. To counter act this, indicators for flash, stun and smoke grenades have been removed. However, indicators on frag grenades remain, as the players were not aware that they could cook grenades nor did they know that they could throw them back at the enemy. Cooking the grenade and throwing it at the enemy with perfect timing makes it so that avoiding it is not possible anymore, even with an indicator being present. This feature was not communicated to our players clearly enough and we will need to make sure that they aware of this gameplay possibility as we move forwards.
Increased vulnerability while ADS and holding a riot shield. – Available in Closed Beta
Players felt that opponents equipped with a riot shield, such as Blitz, were too difficult to kill. We agree with this and have decided to change the Operator stances while holding a riot shield. In fact, we have inverted the stance. When our guests came to the studio, the shield would be pulled up and protect the Operator while in ADS. Now, while in ADS, the shield is held to the side, which exposes more of the Operator's body. When in hipfire stance, the player will carry the shield upright, increasing defense, but severely decreasing their accuracy.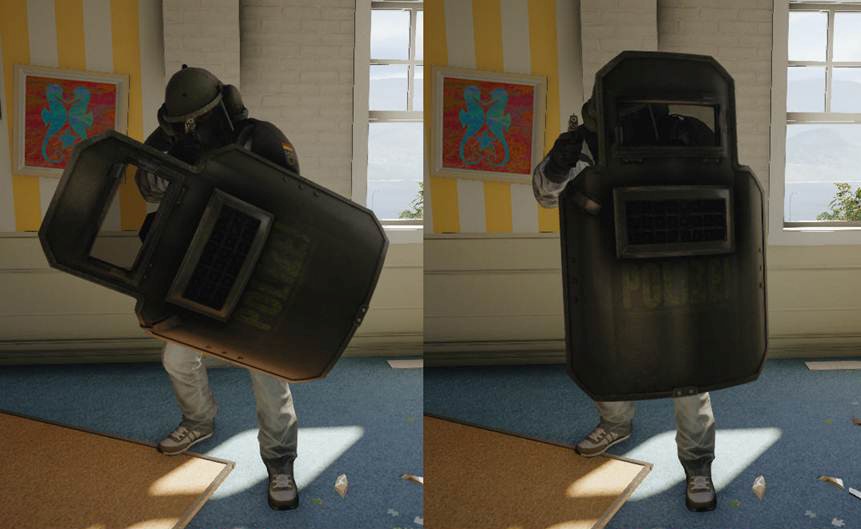 Increased enemy AI count for Terrorist Hunt across all difficulty levels. – Available in Closed Beta
In previous iterations of Terrorist Hunt, enemy count had been limited to 20 enemies on the map at one time. The feedback we received told us that this didn't give our players enough of a challenge.
To help make Terrorist Hunt more challenging, additional enemy AI spawn waves have been added (which increase based on the difficulty level) and AI can now also spawn outside of the main building.
Terrohunt game mode(s) officially renamed "Terrorist Hunt" – Available in Closed Beta
We received a lot of feedback about Terrorist Hunt getting a new name in Siege, and the Road to Montreal playtesters echoed these concerns during their time here. After some thought, we agreed it would be best to keep the name of the classic game mode to Terrorist Hunt.
Changes to the end-of-round win conditions whilst playing Disarm Bomb in Terrorist Hunt mode. – Available at launch
Previously, even if all members of your team died whilst playing Disarm Bomb in Terrorist Hunt mode, you could still win as long as the Defuser countdown had started. This is no longer the case.  Now you must have at least one team member alive to win. This change will come into effect with the launch of the game on December 1st.
Additional update to the Cardiac Sensor (previously known as Heartbeat Sensor) – Available in Closed Beta
With the last update to the Cardiac Sensor, we added a moment of warm up when using it, which was added to help balance the gadget. Now, on top of this change, the gadget will no longer track opponents in real time. It will now act more like a sonar – with a ping appearing, disappearing, and the new location appearing seconds later.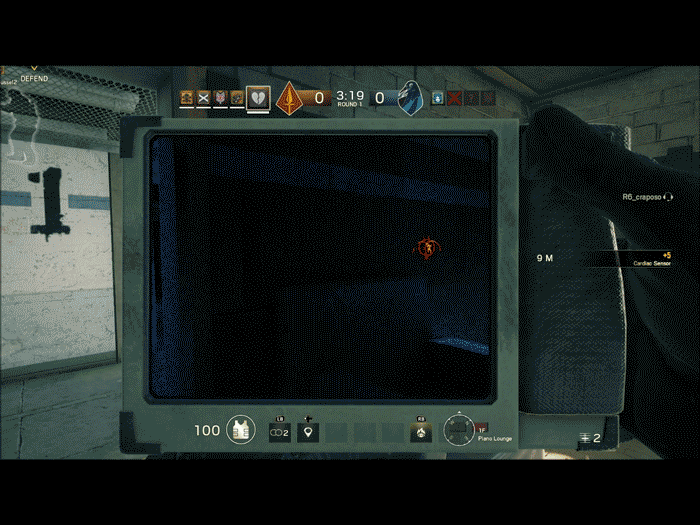 Improvements to shotguns and secondary weapons. – Available in Closed Beta
Through additional play testing and feedback, we discovered that shotguns and secondary weapons felt a little underwhelming compared to the other weapons. Here are the tweaks we did in order to improve this:
We've upped the close range damage and reduced the dispersion for shotguns by approximately 12% (varies per weapon, case by case).
We've upped the damage for pistols, especially over longer range, by approximately 10% (varies per weapon, case by case).
Ubisoft also provided a list of the options available while creating a custom match at launch.
Maps
Time of Day (day, night)
Game Modes

Hostage DBNO, no DBNO, invincible
Secure Area Capture duration & stopping the capture action duration
Bomb Defuser placement duration, Defuser duration, and stopping the Defuser action duration

Phases: preparation phase duration, action phase duration
Number of rounds
Role change every X rounds
Overtime rounds
Overtime score difference
Overtime role change
Player health %
Friendly fire damage %
DBNO on/off
Sprint on/off
Lean on/off
Kill Cam on/off
Minimal HUD setting, turns off:

Crosshair
Scoring update
Grenade indicator
Threat indicator
Kill confirm indicator
Reload indicator
VS notification
Teammate outline
If you're still undecided, you can try the game in the Rainbow Six: Siege beta scheduled to begin a week from now; if you don't have a key already, you can still enter our contest to grab one.
Hurry, though!